"Most of us go our end gracefully, but there are always a few who resist fate – who fight to the bitter end – who force death to come and take them, refusing to meet the grim reaper halfway."
- Morbid Diggumdown (A Grave Mistake)



Good Murder Mystery Scripts are hard to find! Look no further for a cleverly-written murder mystery that will put butts in seats and give your fund-raising group a financial booster shot. Each play has been produced successfully, and all are exceptionally entertaining as well as proven money-makers! Each show has an approximate run time of one hour.
Add dinner and dessert breaks, the total event time will be approximately two to two and a half hours. Perfect for a fundraising event.
Joh has been writing and producing murder mystery scripts since 2000. Her scripts are written in 3-act format, in a theater presentation, with breaks written in for dinner, and dessert/voting.
The format is audience participative and allows attendees to interact with the actors.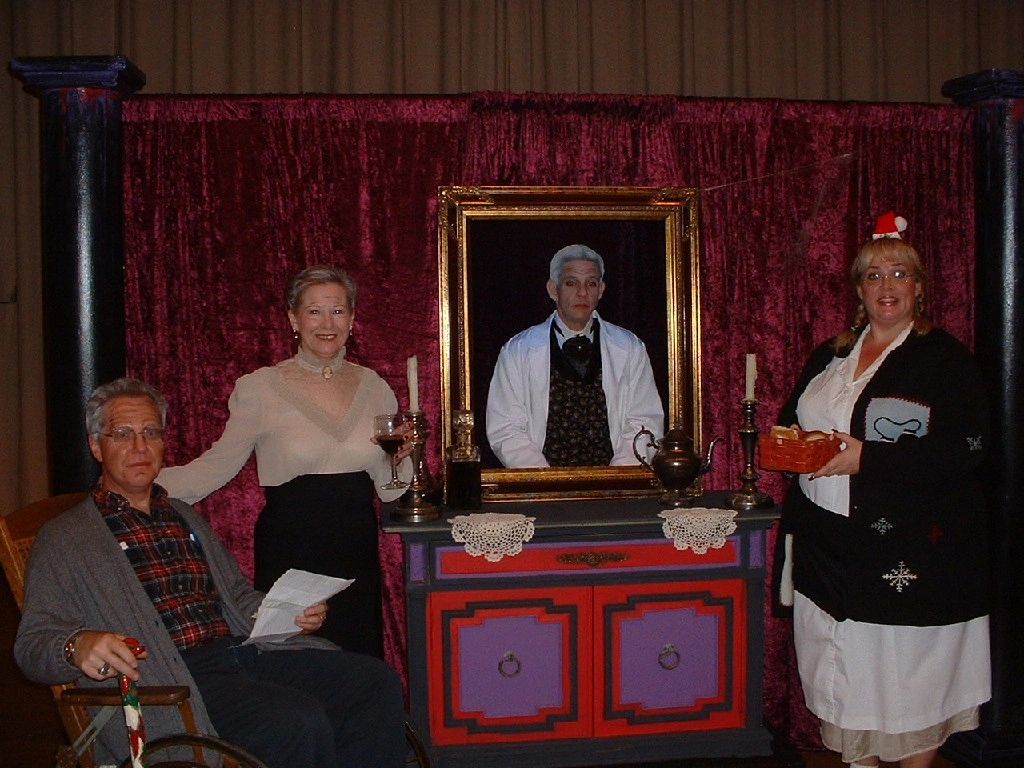 Spooklight Legacy cast in Oklahoma! Note the talking portrait...
Actors Fred Collins, Mary Lee Collins, Randy Simmons and Lisa Cowan!!